Group facilitation is a critical management skill in the XXI century that can help teams and communities to achieve their goals most effectively and constructively. Hence the role of the professional facilitator is to help the group make progress and find their solution most easily and effectively.
GroupMap™ offers more than 80 ready-made templates that work as building blocks for the design of any type of workshop virtual or not.
In a face-to-face or hybrid meeting environment, you can use these templates to collect peoples inputs as a digital facilitator and use a large shared screen to keep the focus of the group's conversations on the same page.
All participants regardless of being in the room or any remote location will be able to contribute equally on the same map.
Virtual meetings become a lively and engaging space you barely notice the difference with an actual physical meeting.
Check out this page for more examples and after your 14-day trial, you will automatically benefit from a full licence and a comprehensive GroupMap™ online training platform once registered in any of our courses.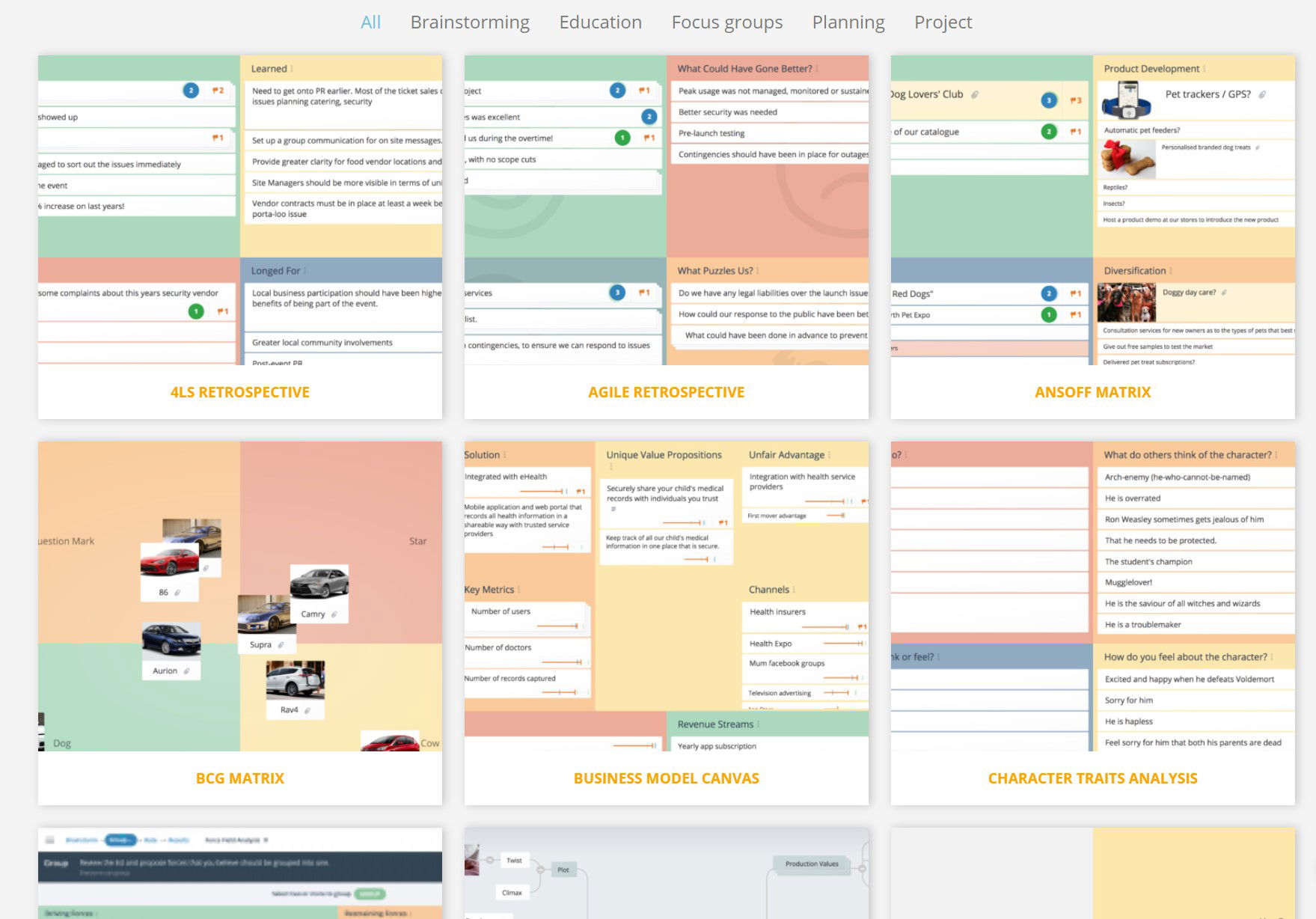 You are kindly invited to visit our course landing page here.