GroupMap™ and the Digital Collaboration Academy will be promoting all of our certified professionals. This will be done on both our websites that will list all the venues and respective locations that are serviced by our GroupMap™ Certified Digital Facilitators. This listing can be used for a quick search by corporate event planners, HR and executive managers and any business functions that normally hire group facilitators.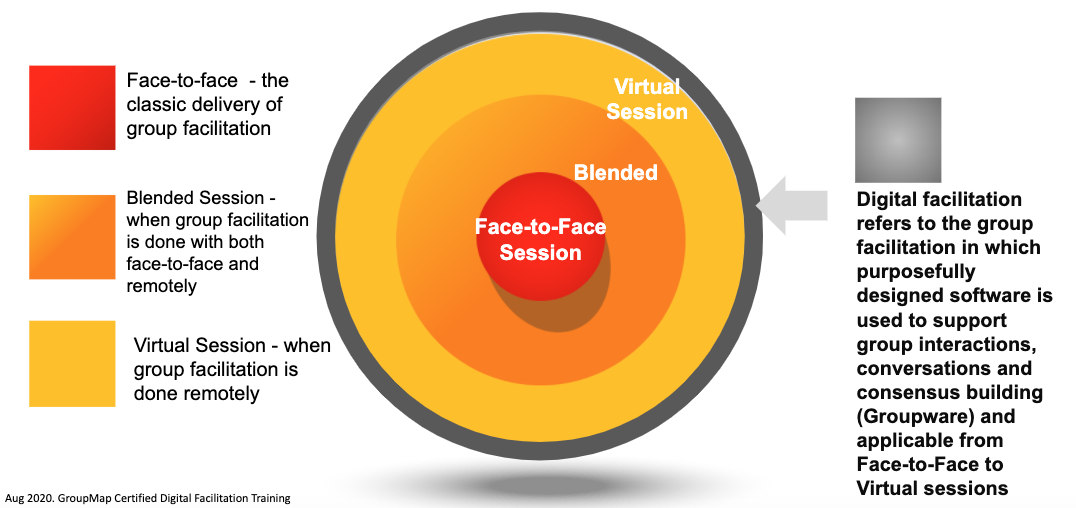 Digital Facilitation refers to the group facilitation in which purposefully designed software (groupware) which is used to support group interactions, conversations and consensus building and can be equally applicable indistinctly in face-to-face, hybrid or virtual sessions.
Interested to hire a Digital Facilitator for your next workshop? You can find one in this directory of Certified Facilitators in the GroupMap™ website here.
Eventhough there is not further need of re-certification in the future, you must be a holder of a valid GroupMap™ license to be listed in the GroupMap™ website.